Sandy's Awakened Memory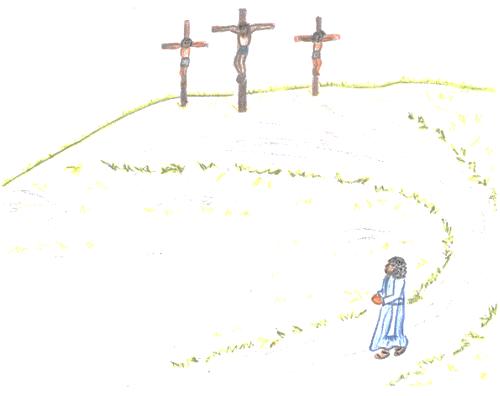 This is me walking on the road away from the crucifixion. I was so sad and upset because I sould see into the future and know what earth people would do with religion and Jesus the Christ's teachings in the future.

This was a dream I had that wasn't really a dream. It was a memory reawakened.
Back to The Lightside's Graphic Recollections | Back to Sandy's Graphic Recollections
---
The Lightside UFO Study Group
www.TheLightside.org